There are several conceptual issues that seem to confuse people who try to build a business where they can work at home. Literally the word 'w-o-r-k' seems to confuse some people from different perspectives. While working at home is not a 'j-o-b' you still need to take it seriously and actually do the w-o-r-k.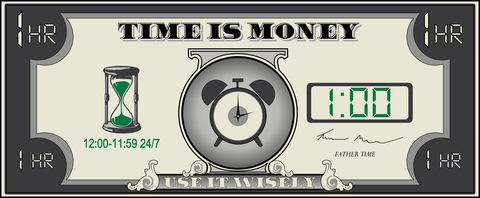 Some will balk at a business plan the minute they realize that it does involve work. They want so to believe that they can get something for nothing, that there is a magic sauce, that they can just posture as a home business entrepreneur and thereby attract money.
While it is true we may have an aversion to work because of hostile work environments and the jobs we have all had to take in order to survive, there is never an excuse for laziness or slacking, and it really can be fatal to a new home business because it will never get off the ground.
At first we do need all the information we can get, but there comes a point where we need to put that information into action. Don't use the excuse that you can't actually do anything yet because you don't know enough. Do what you can as soon as you can, you will learn more as you go. While you need a plan there is nothing better than taking action when it comes to starting a business.
While we do need to learn, we likely will not make money just from learning, but only from employing the information we acquire to promote and develop a business. That is why it is so important that we don't get stuck at square one while we are learning. It is true that people get stage fright and they have a fear of failure. There is a great saying to keep in mind and that is that 'the road to success is littered with failures'. Meaning, just pick yourself up, dust yourself off and keep moving forward, on to the next quest.
The key to success is not giving up. Keep trying. Try something different. Go about things in a different way. Check (and fix) your attitude if necessary. This might be the most difficult task you will have when you start a business at home. You must be determined so that you won't be affected negatively when you do not see tangible results right away (which is the norm).
It takes time to develop business, and you need to be very aggressive about it. Never 'rest on your laurels'. You have to stay motivated no matter if you are tired, dejected, busy or even not feeling well. While it may be more difficult to go to a job when we don't feel good, we would have to be seriously ill not to be able to log on to our computers that are right there in our home office. Even if all you can squeeze out is an hour. Spend the time wisely.