Everything that you do on the Internet can link back to your 'brand' or domain name. If you are posting in business forums, social networks, blogs, or article directories using your domain name in your signature file or 'author bio-box', it will create back-links from that site to yours. Back-links show the search engines that you are engaged in your business so they do not hesitate to send their customers to your links.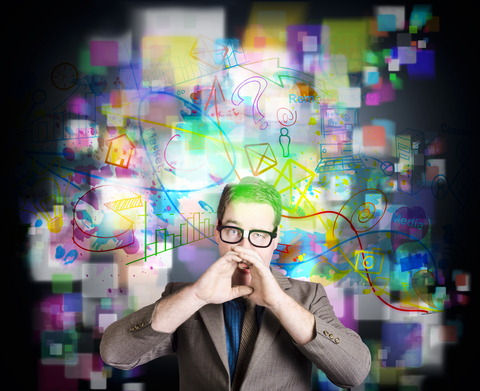 The cycle continues as everything you do online is associated to you – for example you may establish yourself as an expert in your field if your articles and blog posts are informative, interesting, and hence have value. Note here that straight spam-type advertisements are never pleasant or attractive to anyone. It is not to say you can't advertise or promote your business in your content, but it should be discreet and be in the context of information rather than 'pushing'.
Another thing that goes around and will come around is your willingness to help others. Almost without a doubt someone helped you, whether it was free or not, you got the instructions and information you needed from a sponsor or mentor or other resource. If you participate in forums you may have received and given help when asked.
This help could be as simple as even just welcoming a newbie to the group. That helps them to feel confident that they are in a comfortable environment with like-minded 'peers' who will be of some kind of at least 'moral' support, if not direct assistance upon request. In turn that person will proudly assist someone else coming up behind them someday.
There really does seem to be something to the Biblical principle that when you give to others, you get twice as much in return – and in this case you will begin to be seen as an expert, coach or mentor. People will begin to look to you – rather than you having to chase them down to sell them something – they will want to know what you have to offer and what you have going on that they might work with you on.
Probably one of the most important situations where you should remember that 'what goes around comes around' is in being positive and supportive to people who are trying something new – who may be walking out on faith and not have a clue what they are doing or if they will succeed. Too many times so-called 'loved ones' can only provide negative feedback. They may have heard a rumor that so-and-so's cousin's brother-in-law's nanny once lost money online so that naturally means that everything you see or do online will be a scam. NOT so.
People who are loved should be encouraged and given support and affirmation particularly when they are going out on a limb. If you consider them stupid or naive, then certainly warn them to be careful of who they do business with and remind them of the old adage that 'if it sounds too good to be true it probably is'. Just don't forget to encourage them by at least wishing them luck in their new endeavor. Know for a fact that Internet marketing is a legitimate way to earn money and many have been doing so for decades now.