There is a fine art to setting goals in a way that will actually help you accomplish your objectives for your home business. Above all else be realistic; Goals like 'be a millionaire by Friday' just will not suffice – even by Monday! Make it something that is achievable by your direct actions over time so that you do not become discouraged if you do not reach your target goals and then resign yourself to giving up on the whole idea!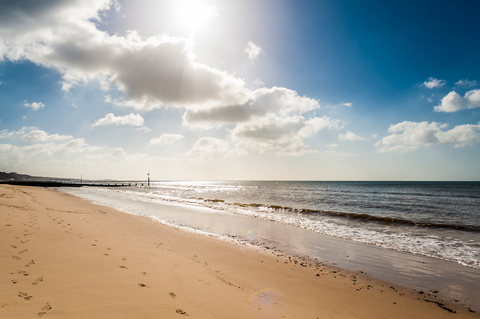 So the goals need to be realistic and in this case maybe you want to take your million in chunks – and remember, you have to crawl before you can learn to walk. Realistic would be for example 'make $100 a week in 3 months' and when you achieve that then up the ante to 'make $100 a day by next year'. Remember as well that to keep it realistic you have to actually take the actions that are necessary to achieve your goal. In this case, that would be by marketing and advertising your business.
No doubt you have heard the saying 'Rome wasn't built in a day'. What does this mean to you? It means you will need to work at it for a while to develop your home business, taking all things into consideration. Things that will affect the length of time it may take to have substantial business, are things such as the amount of effort you invest, how much money you may have for operating expenses, the market for the product, service or opportunity you are promoting, and the economic environment.
Any of these elements may either work to your advantage to facilitate reaching your goal, or they may be obstacles that present a challenge. With this you just always need to find ways to go around anything that stands in your way – whether internal or external factors are at play. You really have to fight your way to 'the top' sometimes. So many things in the world would never have happened unless people were diligent and determined to make it so.
There is another saying about the road to success being littered with failures. So it is important that if you have been trying one strategy that hasn't worked, and you feel you have really given it a fair chance as far as really applying your effort and giving it time to produce results, then you may need to just cut your losses and start fresh with a new strategy. Or maybe just tweak the current one – maybe something you could add or remove that would make it work better. The point is to start over and never quit trying.
It is a big help if you are able to emphasize the actions you need to take to achieve your target goals. If that means writing them down by way of a 'to do' list, business plan or schedule, staying on track with your list will help you to reach your goal. If you have a written plan of some kind (and you well should), then refer to it all the time on a regular basis to help yourself stay focused on what you need to do.
Bottom line is believe you will succeed no matter what, where, when or how. Just know YOU CAN DO IT if you try. If it takes an extra year from what you projected, or whatever, then that is the way it is. If you REALLY want what you want you will have it eventually in some way, shape or form. Be open-minded to the degree that 'the sky is the limit'.