In planning your new home business, are you trying to figure out what type of products or programs you would want to sell, or service you would provide? There are many things to consider in this regard of course but one theory is that you should find a market and then get what they are looking for and provide it to them.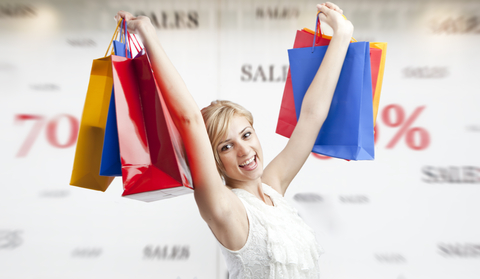 This really makes so much more sense than what most inexperienced people might figure. They likely would pick something they themselves like or buy for various reasons – and that can make sense on several levels as well. However the crux of the matter is that we might not be atypical and something we like so much may not have much appeal to anyone else. So it may become an atmosphere where you try to convince people that they want or need what you have. This is an uphill battle when you compare it to just simply providing what people already want or know they need.
If you decide you want to sell tangible products, for example, it might seem like a no-brainer that everybody wants mobile devices today – smart phones, etc.. If you decide that is the market you want to work in, then you will have other things to consider to find out if this would be the correct decision for your business.
Thankfully with online business it is usually never necessary to have 'inventory' or purchase things for yourself in order to sell them. 'Drop-shipping' works very well for the Internet as it has for decades before with direct marketing (mail/phone ordering).
One would just need to align or affiliate themselves with the various manufacturer/distributors for which they would want to be an independent distributor, contractor, or consultant. Maybe they would have a way to cover all levels in that market – for example to include costs that are low-budget, mid-range, and super opulent.
The Internet search engines would provide the perfect medium to research the companies and find out all the particulars that are important to your decision-making process and of course for your business in the long-run. Every website that you might link to from the search results would likely have 'contact' or 'support' information so that you could ask questions directly or request further details from each company.
It might work real well to create a spreadsheet or some kind of table (grids) document so that you could visually compare all the various things about the companies and products – the product features and cost, and the company's compensation plan/commission structure, etc.
Remember to consider the 'multiple streams of income' concept for your business – maybe consider having some tangible products, possibly some programs where you can make money for referrals, and also provide some service or be a conduit to a service for your clients (in the context of consulting).
Remember to find out what it is that is 'all the rage' in each category and than find something that you can provide to people who are already looking for what you have! They will be glad they found you!